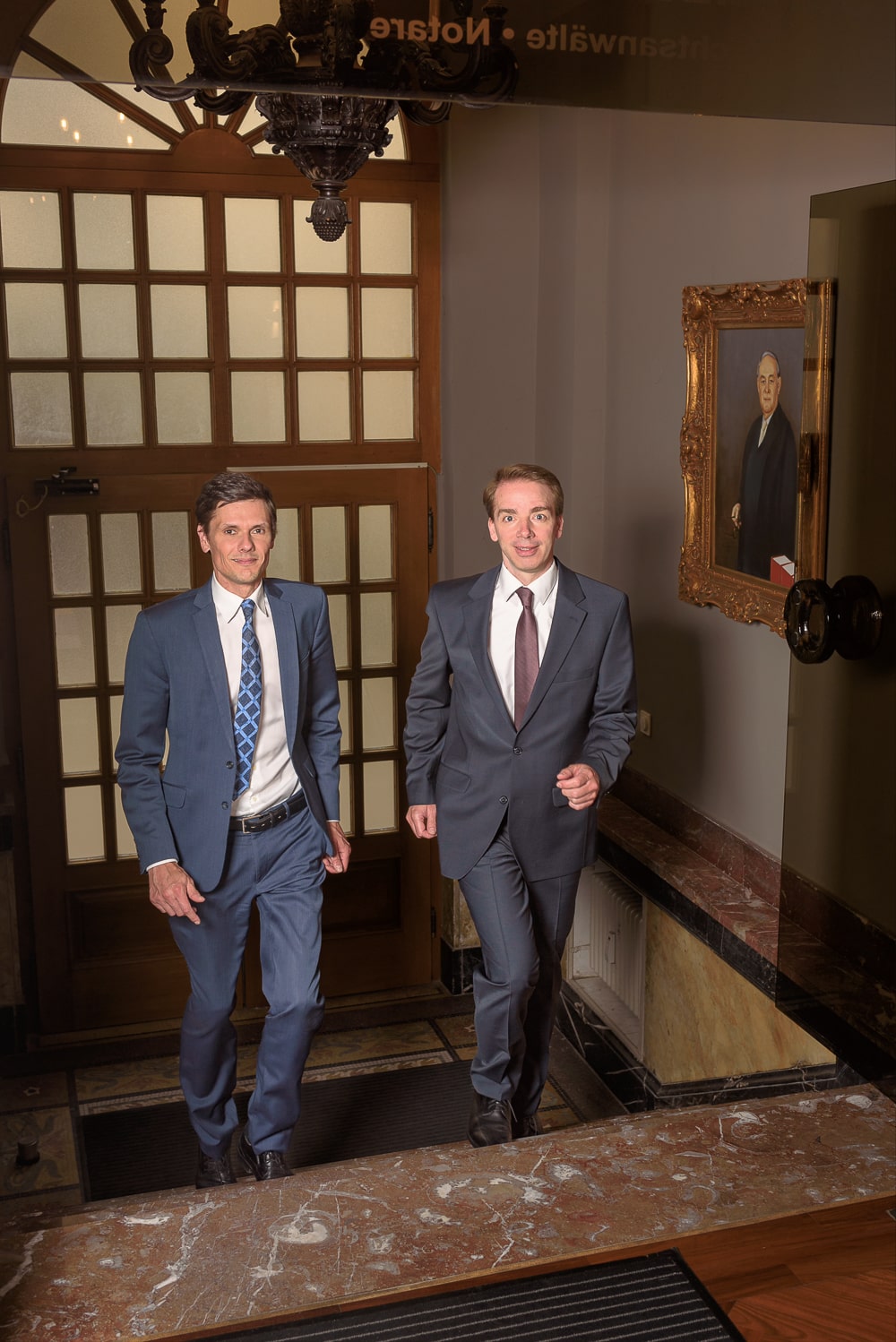 As notaries, we are basically responsible for all notarial issues. However, our main areas of practice and expertise lie in particular in real estate and property development law, but also in corporate law, inheritance law and family law.
In the real estate field, we draft, notarize and execute all deeds, regardless of the type and volume of the subject matter.
In addition to the classic and complex real estate purchase contracts for existing real estate, such as asset deals for individual properties or portfolios as well as share deals, we have many years of experience in the field of property development and in the area of quarter development
.